The Leadership Team
In accordance with Ephesians chapter four, we believe that the proper structure for a church governing body is evident in verse 11, commonly known as the five-fold ministry model.
"11So Christ himself gave the apostles, the prophets, the evangelists, the pastors and teachers, 12to equip his people for works of service, so that the body of Christ may be built up 13until we all reach unity in the faith and in the knowledge of the Son of God and become mature, attaining to the whole measure of the fullness of Christ." EPHESIANS 4:11-13
For the sake and the end goal of unity and maturity, this model is given to lead, nurture and develop the body of Christ, locally and globally, and we intend to follow it.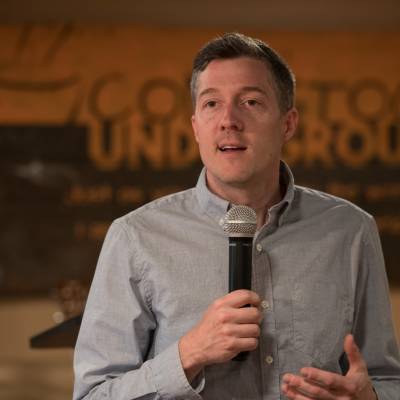 Ryan Lapp
Pastor, Worship Director
Pastor Ryan serves currently as a worship leader and Minister/shepherd for Live with Purpose Church. Ryan has served in various leadership roles over the years at In the Light Ministries, Lancaster City.
With a pastoral anointing, creative personality and a heart for worship, Ryan is the perfect complement to the otherwise apostolic minded leadership team. Ryan is intensely directed in ministry by the active and uncompromising word of God yet deeply grounded by an uncommon compassion for his neighbor. Ryan in tandem with the other leaders will look to build up, maintain and sustain the spiritual and practical health of the ministry core team and congregation. He lives in Lancaster with his beautiful wife Jodi, and their four boys. Ryan and Jodi co-labor for the gospel in so many ways as an amazing team in our ministry including small groups leadership. He became a licensed minister, and then an ordained pastor through In the Light Ministries Fellowship International.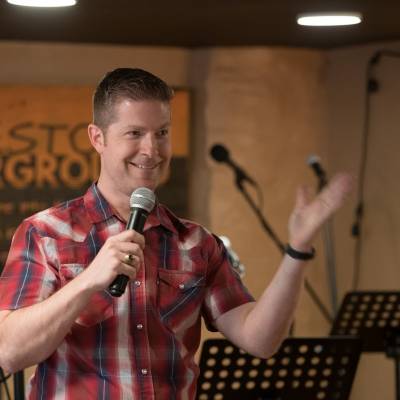 Joseph Sharp
Pastor, Managing Director
Every leadership team needs a true visionary to anchor its core group. Pastor Joe, the originating messenger of the Live with Purpose Church vision, fits this spiritual and physical mold. A leader in business, strategy and ministry, Joe is also genuinely and wholeheartedly pursuant of the heart of God, which led to the founding of Live with Purpose Church. With an apostolic anointing, he serves as elder and administrator. Joe will also contribute by helping to ignite the vision in its fullest, and taking the lead in the strategic and spiritual births of all seven cultural mountains that the Live with Purpose team(s) have been called to traverse. Joe lives in Conestoga with his beautiful wife, Jen, and their 3 children, Joshua, Samuel and Madalyn Grace. Joe and Jen co-labor for the gospel in many ways within their gifting in our ministries. Their family was led by God to the town and called into the ministry efforts in the town He brought them to. He became a licensed minister, and then an ordained pastor through In the Light Ministries Fellowship International.
Phil Hernandez
Pastor
Pastor Phil has been involved in apostolic ministry leadership for a quarter century through the fellowship of churches within: In the Light Ministries. In planting numerous churches, ordaining a small army of pastors and licensed ministers of the Gospel, pastoring congregations, and training up teams to lead and flourish, it's apparent that he has assumed the role of spiritual father to many. As a Mentoring Pastor within the Pastoral Leadership Team of Live with Purpose Church, Pastor Phil's goal remains consistent with his role in the body of Christ for the past few decades: lead, train, develop, impart, release and partner.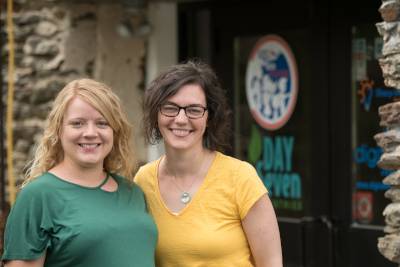 Jen Sharp & Jodi Lapp
Kids with Purpose Youth Ministry Co-Leaders
Jen and Jodi do a wonderful job working together with their team of loving volunteers to invest significantly into the lives of youth in our community. They are also wives of the co-pastors within Live with Purpose Church and help them to lead the flock in various capacities as servant leaders. Jodi is a mother of 4 boys in our church, and works part-time in the chiropractic field, as well as cares for the needs of a busy household and leads in women's ministry. Jen is the mother of 2 boys and 1 girl in our ministry, and she is currently a homemaker, but she brings years of experience as a pediatric nurse with special skills to help our volunteer care for any dynamic needs that may arise. Together, they love all of the youth that come to our gatherings in our safe, yet fun environment.
Elders at Live with Purpose Church
Mel Landis
Mel has been involved within our fellowship for many years as he and his wife, Nancy bring diverse spiritual gifts and maturity to our ministry including prayer, teaching, and discipleship. They function as mothers and fathers in our house of young families. Mel is a farmer and business owner and has been a respected man of God in the community for a long time. We are honored to minister together.
Evan Graybill
Evan is a respected young business leader in our community that brings his heart for Jesus to his role within Live with Purpose Church. He was divinely connected to us through Live with Purpose Coaching years prior to the church. He is co-owner of a plumbing company in the county, and brings his gifts along with those of his wonderful wife, Helena, into their role in youth ministry as well.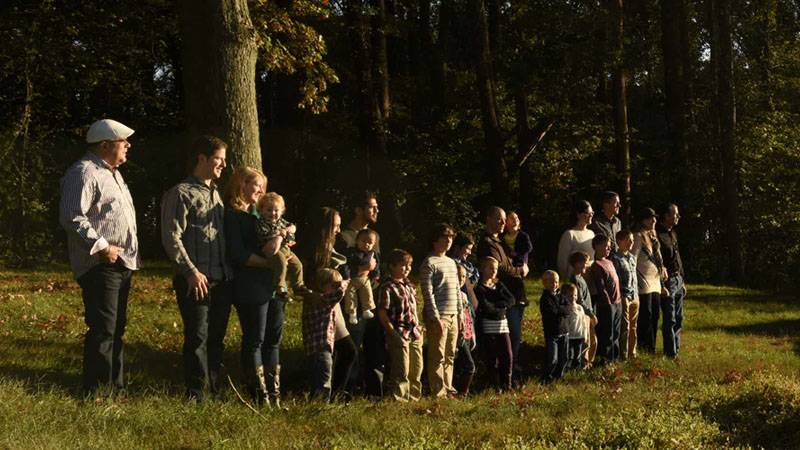 Core Servant Ministry Team
The needs of our new, dynamic, growing ministry varies. If you are interested in finding out about our current needs, please e-mail info@livewithpurposechurch.org.